Olympic champion Sir Mo Farah has said family time is his "number one priority" and that he makes sure he does normal things like the school run when he is at home.
The runner's career means he has to spend time away from his family – wife Tania, daughters Rhianna, Aisha and Amani and son Hussein.
He said: "I'm away at high altitude training camps for up to half of the year, so our family time together is precious."
Sir Mo, 35, went on: "When I'm home I just try to spend as much quality time with my family as possible.
"Tania and I do the school run every day – we love seeing their faces after school, especially as between us we do spend a lot of time overseas, away from the kids as well.
"Often if I go for a run, Rhianna will cycle alongside me. Over the weekends and during the summer holidays, we'll explore and play games in our local park, and generally be kept on our toes by Hussein – he's the most active kid you will ever meet, as well as Aisha and Amani who are always playing outside."
"Regardless of how busy we are, our kids are our number one priority, and we'll always find time each week to do activities together," he added.
Sir Mo and his family have partnered with Disney UK to help launch The Incredibles 2, 24 Hour Challenge, which aims to get British families active together this summer.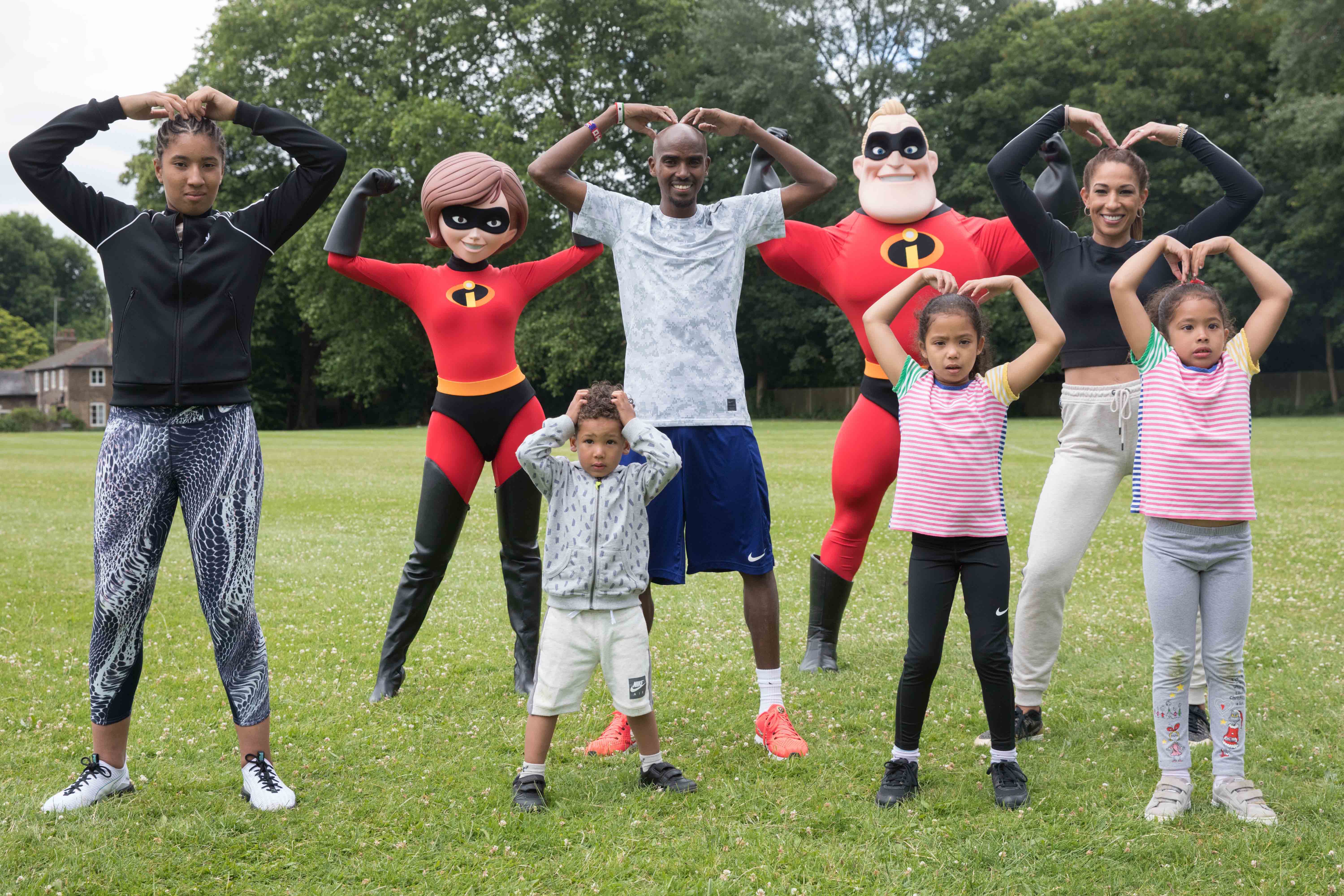 Families can pledge to do 24 hours of family-friendly and active "missions" inspired by The Incredibles 2 characters and help support children's charity, Unicef.
Marianthi O'Dwyer, vice president, Healthy Living UK, The Walt Disney Company, said: "The Healthy Living commitment at Disney aims to use the power of our characters and storytelling, to inspire families to be more active.
"With 24 missions to take inspiration from, there is something for everyone – and you don't need to be a gold medallist to take part! We hope that families have an incredible summer clocking up 24 hours of fun, and in turn have a chance to support the work of Unicef UK."
For details visit www.24HourChallenge.com.